How can you reset the Brother TN1050 toner in a HL-1110 printer?
6/16/2017
Webcartucho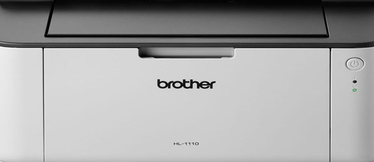 How can you reset the Brother toner TN1050 in a HL-1110 printer? This is one of the most frequently-asked questions among printer users. Sometimes, our devices may cause problems or we need to reset them to make them work better. This is a very common practice but it should be considered that it largely depends on the printer model. Furthermore, it is necessary to analyse the problem in order to solve it in the most efficient way.
The Brother TN1050 toner is a high-quality consumable. Besides, it shows a high performance: 1000 pages on 5% coverage. If you intend to reset it and the "Replace toner" LED does not stop flashing, you will probably have to set the Printer Continue Mode. How can this be done?
1. Open the printer cover to change the cartridge;
2. Press the "Power" button a total of seven times.
Once this process is complete, the LEDs will flash twice until the green LED lights up. This means that everything is ready. You can now print until the toner cartridge is exhausted again.
The Brother HL-1110 printer is a compact-size monochrome laser printer, so you will not have to worry about the space. In addition, the printer has a 150-sheet paper tray and offers toner saving mode. Furthermore, this printer has an independent toner and drum system, so the exhausted one can be independently replaced. If you have this device and you intend to reset your Brother toner cartridge, you will know how to do it.