Differences between standard and XL cartridges
9/20/2017
Webcartucho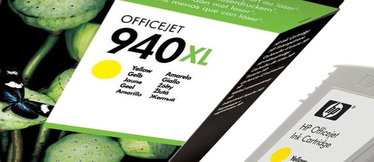 What is the difference between standard and XL cartridges? Which one is better? If you want to make the right choice, it is important to know the advantages and disadvantages of both types of ink cartridges.
First of all you must know that the main difference between standard and XL cartridges is not their size, but their capacity. Both consumables are the same size, but the XL ones offer a higher yield, which means that they allow you to print a larger amount of copies, since they are equipped with a bigger foam sponge.
Your printer is prepared to use both cartridges indistinctly, although XL cartridges are intended for a more professional use, because their higher capacity enables them to work more efficiently. As is logical, XL cartridges are more expensive tan standard ones, but their better durability ends up being more cost-effective, since the average cost per page printed is lower. On the other hand, standard cartridges are on average 30% cheaper tan extra large ones and they are therefore easier to find in stores.
When choosing the right cartridge for your printer you must ask yourself how you are going to use your device before making the decision. Do you have a large or a small printer? Do you print at home or at your business? What do you need to carry out your job properly? Knowing the features of the different products available in the market and correctly analysing your needs as user will help you make the right choice.