Finally on the market: the Epson SureColor S-Series printers. What do you know about them?
4/29/2019
Webcartucho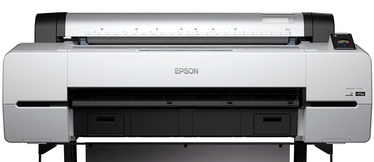 Have you been reading about the Epson SureColor S-Series printers for some time now?  You must know these printers have been on the market since March 2017. The SC-S80600 model was incorporated to the SureColor S-Series line that includes the SC-S40600 and SC-S60600 models. These printers feature higher durability, compatibility with other materials and less drying time, increasing the productivity.
What are the key points of these printers? What are their characteristics? Above all, the image technology. The Epson SureColor printers aspire to become the reference of high-performance devices on the market. They are able to print your images and works of art with high quality and definition.
Another key point is their printing speed. Did you know they use the Epson inks UltraChrome GS3 solvent inks? This means they can make laminations in only six hours. In fact, you can have what you need on the same day.
The SC-S80600 Epson SureColor printers are used for big projects such as art canvas, textile articles, wallpapers and mural artworks. They offer not only printing quality but a lower maintenance too in comparison with their predecessors. Their brilliant colours are also remarkable.
Epson SureColor SC-S80600 characteristics
Plotter with eco-solvent technology.
1440 dpi.
Double printing head to obtain 9 colours (black, grey, cyan, light cyan, yellow, magenta, light magenta, orange and red).
700 ml ink cartridges.
Roll-to-roll printer.
512 MB memory.
Network connection.
USB.
Support included.
The SC-S80600 Epson SureColor printer will be the best choice if you need to print high-quality images and art works. The Epson SureColor S-Series printers are finally on the market!