How can I reset the toner of the Brother MFC Series printers?
1/11/2019
Webcartucho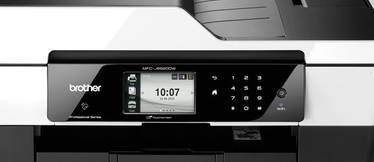 How can I reset the toner of the Brother MFC Series printers? Someone who has a printer knows that sometimes problems can arise, and we don't know how to solve them. That's why it is important to identify the problem in order to find the best solution. You may encounter that your printer doesn't print well, the paper is jammed, we need to reset the toner, or the compatible consumable is not compatible with our device.
If what happens is that our printer shows messages like "Change toner", "Empty toner" or "Toner Error", then the solution is very easy. Sometimes when we install a compatible toner in our device, this may not recognize it. To solve this problem, we advise you to restart the consumable.
Try these steps to reset the toner of the Brother MFC Series printers:
Open the tap of the printer (the cover where the toner is inserted).
When you see the following message on screen: "Front cover open", press the button "Clear".
After that, you will hear a sound coming from your printer as the following message appears: "Replace the drum?"
Now, press 00 on the numeric keyboard and "Enter".
Once you have completed these steps, close the cap and let the printer restart.
This is a common problem with the Brother laser printers. Other models of this brand incorporate an internal page counter which renews when the Brother consumable is changed. That's why, in other types, the reset is automatic, and the device can relate the error to the toner, seeing it as old. That's the reason we need to tell the printer that we have introduced a new consumable and that it needs to restart.
It is very important that, before starting the reset of the toner of the Brother MFC Series printer, you read all the instructions.