How to optimise the quality of your photos
2/20/2018
Webcartucho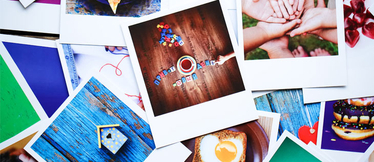 Are you a photography lover and you want to optimise your printings? Would you like to print with the best possible quality? Not everyone who likes taking pictures must be a professional but, as an amateur, we thought that you could use some advice to make the best out of your photos. Read this article if you want to find out some aspects you might want to take into account:
Resolution
It is very important to correctly adjust the image resolution of your camera. Although the optimal resolution might vary depending on your camera and on the size of the picture you want to take, make sure it is between at least 250 and 300 pixels per inch. Always try to choose the highest resolution available on your device.
Format and aspect ratio
Just as the length and width of televisions have changed over time, digital frames and screens have changed as well. Some time ago, the length-to-width relationship of the image was 3:2, but now the most common aspect ratio is 4:3, more squared.
PC Screen
It is essential to choose the right settings for your PC screen. Brightness, contrast and saturation levels are crucial for the final appearance of the printed photo, so make sure that the selected settings are correct, otherwise your photos may not look the way you expected them to once they are printed. For this purpose, you can use some computer programs like Adobe Gamma to control the calibration of your PC screen.
Printer
Last but not least, if your intention is to print photos very often, then you should choose your printer carefully. Printers with four colour cartridges deliver a better quality, and you should also make sure that it is able to print with a resolution of at least 600x00 dots per inch, otherwise your pictures will probably come out blurry. We also recommend you keep your device clean and all drivers updated. Finally, it is also very important to choose a good photographic paper