Print easily from your iPhone or iPad with Airprint
1/11/2018
Webcartucho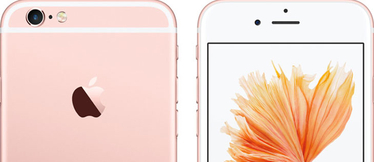 Apple devices feature a built-in system that allows users to print directly from the iPhone or the iPad. This system is called AirPrint and it is built into most popular printer models. Would you like to find out how to use this utility to print your documents from your iPhone or your iPad? We tell you all about it in this article.
Follow these steps to print from AirPrint
Open the app you would like to print from. Now tap the app's 'Share' icon (or 'Settings') to find the print option. If you cannot find this option, check the app's user guide or the 'Help' section. Please note that not all apps are compatible with AirPrint
Tap 'Print'
Select your printer
Choose the number of copies
Tap 'Print'
If your printer is not on the list, make sure that:
Both your iOS device and your printer are connected to the same Wi-Fi network and that you are within range.
Your printer supports AirPrint
AirPrint is very easy to use and it features useful option such as automatic media selection and some finishing options that are perfect for businesses. It is also possible to set up the DNS records so the printer can be used from other networks.