The best Black Friday 2021 offers at Webcartridge
11/22/2021
Webcartucho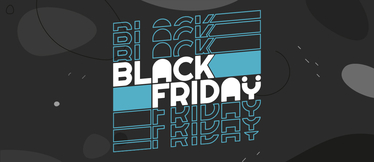 2 for 1 fans: why pay full price for something when you can get if for half the cost? That's why this week (and not your week away at the seaside!) is your favourite one of the whole year! The date that most of us have marked in red on our calendars has finally arrived. Time for some homework: grab a pen and paper and write down everything you need now or will need over the next few months. Remember that at Webcartridge, we have discounts of up to 50% on the whole website.
Printer supplies, stationery and computer products such as memory cards and pen drives are always among the most popular items for consumers during Black Friday. These are usually essential items for work or school — so make the most of our annual sales and get yours now for half the amount they would usually cost.
When is Black Friday at Webcartridge and how long does it last?
Black Friday is celebrated all over the world on 26 November 2021 — but at Webcartridge we're kicking off the offers on Monday 22 November. So from Monday 22nd to Monday 29th November, you can enjoy discounts of up to 50% on the entire website. Don't miss it — the week will fly by!
What discounts are available on Black Friday at Webcartridge?
We're leaders in compatible ink and toner cartridges and you'll find much more than consumable products in our online shop. Stationery, digital printing, computer products, labels... so, what's on offer? Everything!
Up to 50% off compatible consumables
The main advantage of compatible ink and toner cartridges is their price. But during Black Friday week, we are also offering up to 50% off our compatible consumables. We remind you that all consumables — whether originals or compatibles — must pass strict quality controls to ensure optimal quality.
30% discount on stationery
Pens, markers, crayons, children's paints, pens, chalk, office supplies... take a look at all the stationery on our website and enjoy discounts of up to 30% on top brands this Black Friday.
50% off professional printing products
Sublimation inks and cartridges, photo paper, digital printing inks, mugs for sublimation and screen printing... If you're a professional printer, we have all you need — and now it's even cheaper! Watch out for our Black Friday deals and enjoy discounts of up to 50% on professional printing products.
40% discount on labels and Point of Sale Products
Thermal labels, transfer labels, Dymo labels, Brother labels... The labels and POS category includes all the products you need and on Black Friday, you'll find them with discounts of up to 40%. A great excuse to stock up, right?
Other discounts at Webcartridge
Do you want more? Well, your wish is our command. We've gone all out this year at Webcartridge. During Black Friday, you'll get discounts of up to 30% on hydroalcoholic gels and masks, storage devices, LED bulbs and air purifiers and UV disinfection products. And we're sure we've missed something! Just in case — keep your eyes peeled! Happy shopping!
Our Black Friday offers are not compatible with other discounts.