What are the advantages of having cloud computing on your computer?
2/22/2019
Webcartucho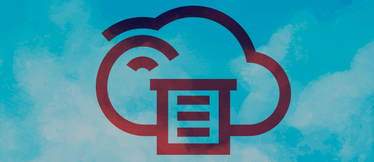 As you know, technology improves very fast. Years ago we couldn't even imagine having our documents on the computer. Who had heard about the cloud or cloud computing? Everything has changed, and you need to adapt to the new times in order to work in a simply and practical way.
Why is it so important to have cloud connexion on our computer? First of all, let's see how it works. There are some that don't want to use the Cloud. However, they don't know that they are already users of the Cloud. Think about your account on Facebook, Gmail, Hotmail, Twitter, Pinterest etc. In all these cases, messages, photos and videos are stored on the social network servers.
If we focus on the printing world, this means accessibility to documents and photos. Wherever we are, if our computer has a Cloud connexion we can print whatever we want. And the companies have been the first to have that connexion to save time to workers.
Can you imagine not having anything stored on your computer and to be able to print? Well, that's now a reality. Printers and scanners incorporate a wide variety of applications with Cloud connexion that makes the business environment a more productive space. These applications can be used on a daily basis, on our printers or scanners or in other programs such as  Evernote, Onedrive, Dropbox or Facebook.
Why do you have to have your devices on the Cloud?
That way your data will be safe.
Your company won't have to install any additional hardware.
It has automatic updates.
There are no license fees, programs installations or software updates.
It saves time when stocking data, because it is very easy.
It is accessible from any device with connexion.
It is possible to restrict access to certain information.