What is HP JetIntelligence?
12/15/2017
Webcartucho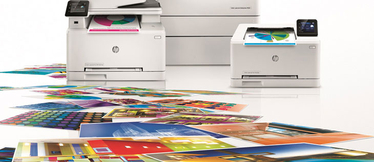 Since the creation of the first inkjet printer in 1976, HP has not stopped working on revolutionary technologies and improvements for their devices. JetIntelligence technology, developed for LaserJet printers is a good example of if. But, what is JetIntelligence exactly about? Read this article carefully if you want to find out. 
This HP technology allows toner particles to melt more easily and at lower temperatures thanks to ColorSphere 3, their new intelligent toner cartridges. What advantages does this have for you and how can you and your business benefit from this technology? Here are the highlights:
Up to a 53% energy savings. These printers are much more efficient. Do the math, you'll see the savings!
Lower cost per page. The devices featuring this technology print up to 33% more pages per cartridge. Can you believe that?
Faster printing and higher quality. You will be able to print more pages with a better printing quality. This technology is perfect for business with demanding printing requirements.
Intelligent prediction of cartridge life based on your printing habits.
Auto seal system for automatic installation of the toner cartridge without needing to remove the seal manually.
Increased protection from counterfeit or tampered cartridges.
 Which HP printers feature JetIntelligence?
HP Color LaserJet Pro M252 series is meant for small groups of people, it has a compact size and offers remarkable efficiency.
HP Color LaserJet Pro MFP M277, a smaller multifunction printer.
HP Color LaserJet Enterprise M552 and M553 series are designed for larger workgroups requiring fast printing speed.