What should I do when Epson 33XL cartridges give error or the printer does not recognise them?
12/7/2018
Webcartucho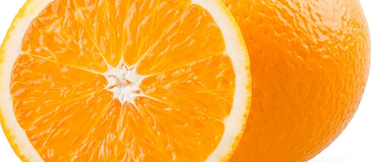 Have you tried to install an Epson 33xl cartridge on your printer and it does not recognise it? If it gives error while adding it to the device, do not worry, because it is very common for this to happen. You just have to follow a few simple steps so that it works again.
The Epson 33xl cartridges belong to the orange series and they are compatible with the Epson Expression Premium XP-530, XP-630, XP-635 and XP-830 printers. They have an estimated duration of 650 pages and are characterised by being photo printers, therefore, you will find a range of five colours (photo black is the fifth colour). Now that we already know how these cartridges are, let's go to the steps.
What should I do if my Epson printer does not recognise the 33xl cartridges?
When the information about the replacement of the cartridge is displayed, press "ok" and uninstall the old cartridge. Turn the printer off and restart it.
Remove the yellow seal and delete the protector. Then, install the new cartridge.
If it does not recognise the cartridge, reinstall it.
When the cartridge is running out, the printer will inform you about the change.
Throughout the life cycle of the cartridge, if the message "ink cartridge not recognised" is displayed, it means that the cartridge is running out. Replace the cartridge.
Now you know what to do when the Epson 33xl cartridges give error. From WebCartridge we recommend you use four compatible cartridges, and if you choose this option, do not try to combine them with the original ones.
Moreover, we want to remind you that you can find in our catalogue this type of cartridges of the orange series as well as those Epson 29xl of the strawberry series.
If you want more information you can continue reading our post about the new Epson 29XL and 33XL cartridges arrived at Webcartridge, and find out everything you need to know about them.