Why doesn't my Epson printer recognise compatible cartridges?
10/27/2021
Webcartucho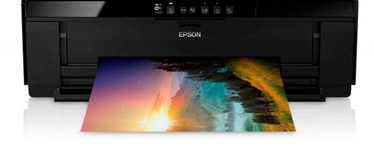 Did you know that this is a very common occurrence? In fact, it's increasingly common to encounter these kinds of issues with all brands. You might be wondering why this is the case. Well, It's simply because printer manufacturers want you to use their own branded original cartridges and make more money for themselves. This may seem logical up to this point. However, what is happening is that they are deliberately trying to prevent the use of alternative printing technology by ensuring that their printers fail to recognise any compatible cartridges that are inserted. A number of newer printers have been specifically designed to do this. And indeed, this is usually the reason why Epson printers do not recognise your consumable printer cartridges. 
Epson branded printers don't usually present with many problems since they use individual cartridges and you only have to replace the faulty or spent cartridge when an error does occur. Nevertheless, there are several other reasons why they may not recognise consumable Epson products. 
Reasons why Epson printers don't recognise compatible cartridges:
1-Dirty or defective chip
The chip or connector may not be recognised because it is dirty or incorrectly fixed. In the first instance, all you need to do is wipe it with a cotton swab dipped in some cleaning alcohol so it makes contact again. If the chip has become detached, then centre it again and press it back into place.
2-Compatible cartridge inserted incorrectly
This problem can be solved very easily. The printer won't be able to recognise it if it is not connected properly. So, take it out and put it back in until you hear it click into place.
3-Page counter expired
If you refill a cartridge, your Epson printer will not recognise it as valid. This is due to the built-in page counter chip that has already detected your cartridge to be spent from the previous occasion. So, if you know that the consumable still has ink left in it, follow the steps below:
Remove all cartridges;
Turn off the printer;
Turns on the printer without inserting the cartridges;
Re-insert them one by one First, insert the black cartridge and close the access door. Once the printer requests the remaining consumables, place them back one by one in the same order.
As you can see, there are a number of reasons why your Epson printer may not recognise your compatible cartridges. So, identify your problem and find the best solution to get your printer up and running again. 
If you want more information on the steps to follow if you have this same problem for printers of other leading brands in the sector, you can read our posts on what to do if your Brother printer does not recognise compatible cartridges, how to act if your Canon printer does not recognise the cartridges and why my HP printer does not recognise compatible cartridges.