How to reset HP Officejet 6600 printer
9/14/2017
Webcartucho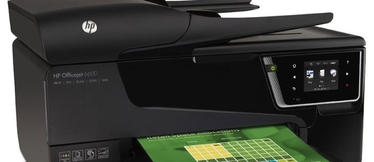 If your HP Officejet 6600 is having problems executing orders, is not printing with a proper quality or is unable to recognise the ink cartridges, it might be necessary to reset the printer. However, this procedure will return the device to its factory settings, so all your custom settings will be deleted, including the wireless network configuration.
This printer can be easily reset from the touch panel, but the Reset option can be hard to find, so here are the steps you must follow. 
Reset instructions for HP Officejet 6600
Turn the printer on.
Press the Home button on the left side of the touch panel. Then tap the arrow on the right side.
Touch the Setup button.
Touch the Tools button.
Tap the arrow and scroll down until you find the option Restore Factory Defaults and then touch it.
The printer will show a notification when the reset process is completed. Then you can return to the home screen by pressing the Home button.
Finally, we would like to remind you that you can find ink cartridges for your HP Officejet 6600 at the best price in our online shop WebCartridge. 
If you want to learn more about the best way to reset different HP OfficeJet printer models you can continue reading the following posts of our blog, how to reset HP OfficeJet 6500 printer, how to reset HP OfficeJet Pro 8000/8100 printers, how to reset HP OfficeJet Pro 8600 and 8610 printers and how to reset HP OfficeJet 4500 printer.